*This post contains affiliate links*
Russell Brunson's Book – Expert Secrets – has literally JUST been released. His first book, Dot Com Secrets changed my entire life. It's safe to say Expert Secrets will too.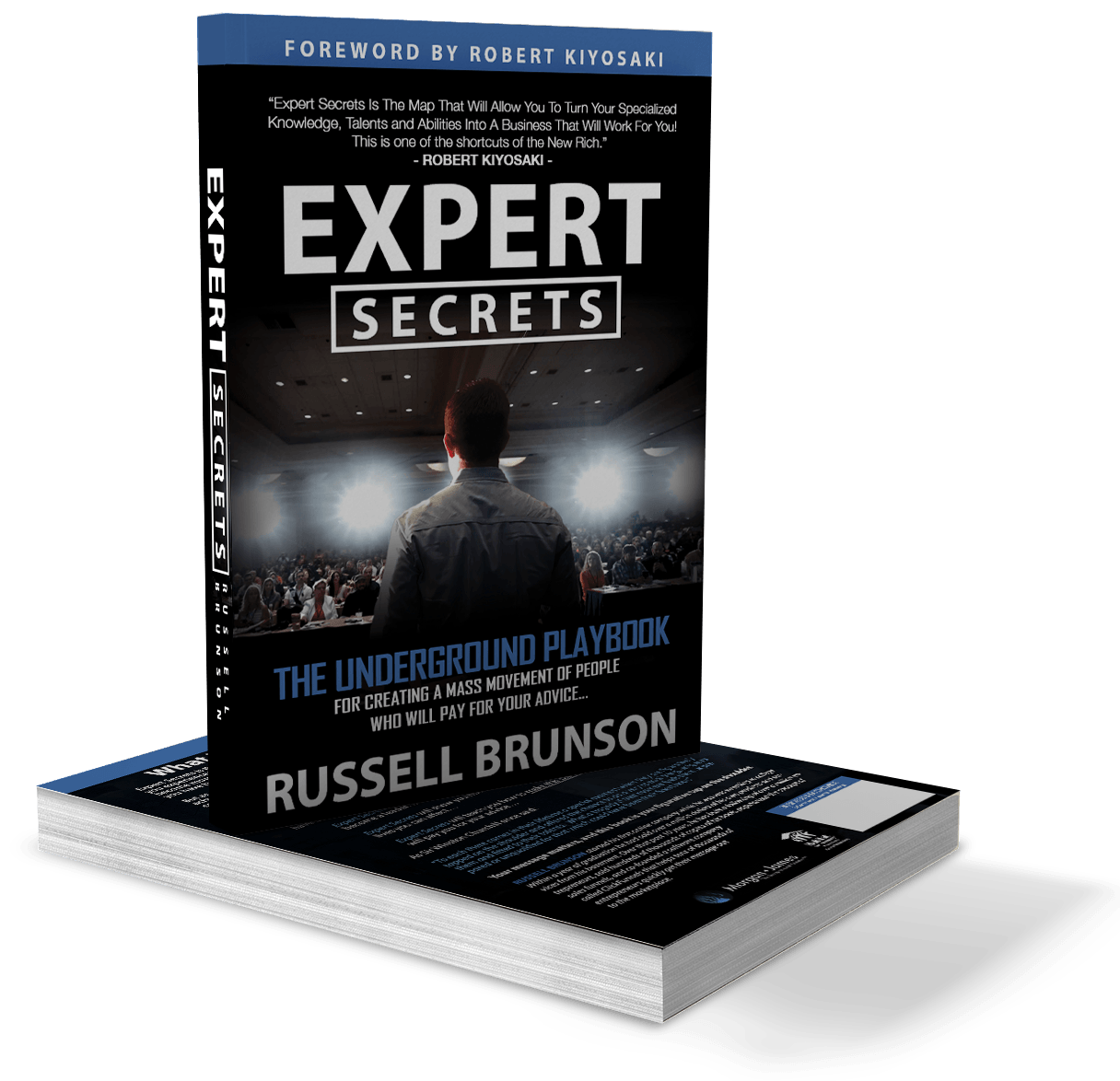 Now, there are a MILLION marketers and mailing lists that are promoting this book. And I get it. But here's where I need YOUR help.
I'm trying to SHOW the digital marketing community that online service providers are an underserved market that have to be paid attention to. What better way to do that then to say…"See how many people purchased this book through Create Your Laptop Life? WAKE UP!!" 🙂
Service providers are often overlooked by big time marketers. In the entrepreneurial world, service providers that use titles like (virtual assistant) VA or (online business manager) OBM are seen as less than. We're seen as the bottom of the barrel entrepreneurs, who do all the labor for the real online business owners. Paid less always. In fact, a VA who can build funnels will get scoffed at for charging $30/hr and someone else who calls themselves a "FB Ad Strategist" will get 10x the amount of money. And since women are 99% of the people who use the title VA or OBM, it stands to reason it's also a bit of a gender issue too.
So becoming an affiliate for this book launch has multiple meanings for me now…
#1 – To bring more visibility to female service providers in the digital marketing space.
That qualified VA's and OBM's who can do the same digital marketing skills as expert funnel builders should be paid equally, and not seen as the $5.00/hr slaves who should be "grateful" for work.
#2 – To validate that you don't need to be the flashiest or the richest or the most visible to make a significant impact.
As of April 21st, I'm listed as the #1 FEMALE affiliate for his book, and #6 in his top ten promoters – right behind Grant Cardone, and ahead of Amy Porterfield and Dan Henry. I used no ads, I had no funnel. I had a tribe of fiercely loyal fans, a few emails, and some incredible bonuses. How does a non-flashy piddly little ol' me compete and BEAT Amy Porterfield in a campaign to sell a book? Through community.
All the people above me in the leaderboard were granted PERSONAL interviews with Russell. They ran ads. They moved their money and their power, and here I am…right on their tails. That's the power of community.
#3 – Bigger doesn't mean richer.
Don't be fooled by fancy cars and big bank accounts. What are REAL assets in business? Yes, you can make millions off the backs of unknowing groupies, or you can aim to build something stronger and more enduring. A community and movement that is MORE than just one personality. A legacy.
#4 – I will sell content that is good.
There's a lot of crap on the Internet. Russell's stuff is good. Yes, you have to hold on tight to your credit card when you run through his funnel, but his books are amazing. They are the reason I am here now buying a home, running a business that's pulling in between $50-$100k a month. His work has changed my life and the least I can do is spread his work to those who might need it.
#5 – To stick it to the ol' boys club that seems to dominate digital marketing right now.
Earlier in the week, someone in the Clickfunnels Facebook group asked about all the best affiliate bonuses for the book – to which I replied with mine. Then…I was scolded and told I was promoting myself and to delete my post. Not three minutes later, another marketer (young and male) came on the thread and posted his affiliate bonus…and not only was he NOT scolded, there was a picture and conversation surrounding his bonus.
Listen…all's fair in love and war and business, but this was an OUTRAGEOUS example of the constant ceiling women – and ESPECIALLY service providers like VA's butt up against everyday. Whether the poster meant to or not, he exactly reinforced what they all say is me being an obnoxious oversensitive female. NO I AM NOT.
Digital Marketing still and most definitely has an "ol' boys club" feel and I'm wondering HOW MANY books I need to sell to get their attention to say, "HEY! We're small in number. We seem like we shouldn't be paid attention to…" and that would be a GRAVE mistake.
So between now and April 30th, I'm giving away an insane bonus for those who join my cause and purchase a copy of Expert Secrets under my link.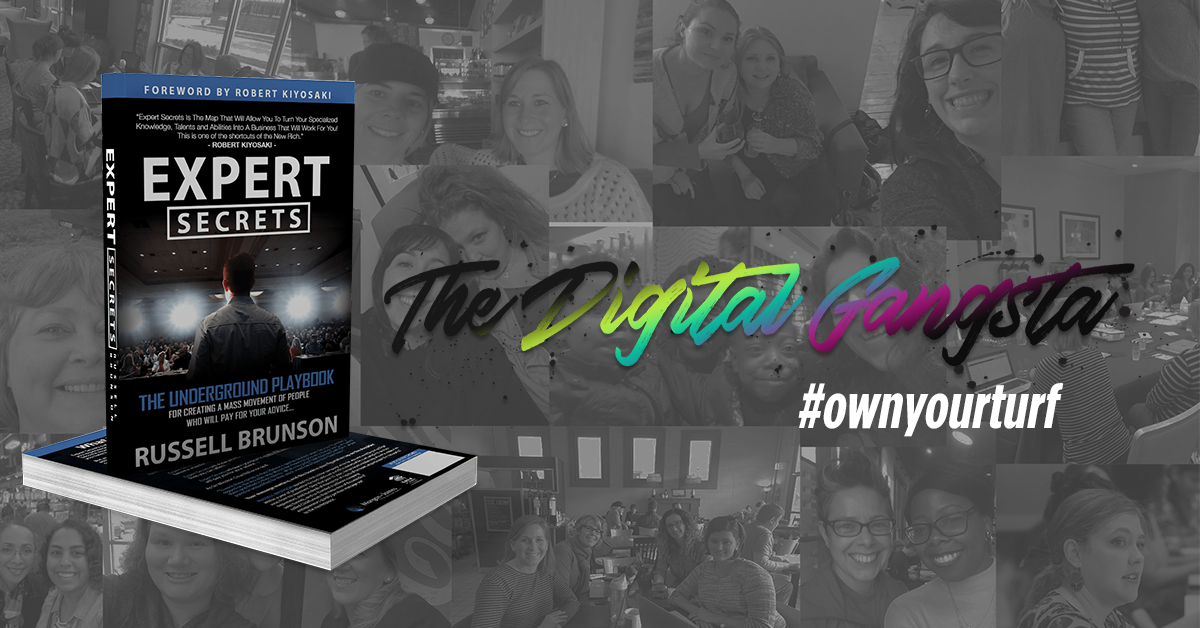 Go under my link and save 30% off my flagship Digital Marketing Program – The Digital Gangsta.

His book is on the required reading list for The Digital Gangsta. Why? Because it's a complete game changer. Of all the people out there online right now, I'm listening to HIS advice, and not many others.
He's a lot of the inspiration behind what I teach and why I teach it. The teachings in his book are one of the reasons I'm about to finally buy a home for my four children after working my ass off for years.
I've got my copy, do you have yours?
Expert Secrets –> get it here.
And when you do, email me a screenshot at support@createyourlaptoplife.com and you'll get 30% off the launch price of my flagship digital marketing program, The Digital Gangsta.
The course opens May 1st, but when you get his book between now and April 30th, you can get in now and at an insane rate.
Regular pricing plan opening on May 1st:

Tier I: 12 payments of $125
Tier II: 12 payments of $175
Tier III: 12 payments of $375

BONUS pricing plan til April 30th when you buy Expert Secrets with my link:

Tier I: 12 payments of $83
Tier II: 12 payments of $125
Tier III: 12 payments of $233
Don't ask me to do the math. It's a lot of savings.
If I haven't thrown my weight and reputation on Russell Brunson enough to get you to spend $7.95 on shipping his book, I have no idea what else I could possibly do! That's how much his books will help you on your quest for online business greatness. And it WILL be required reading in TDG!
Send me your confirmation screenshot to support@createyourlaptoplife.com between now and April 30th, and nab that bonus.
Please, share this post – and if you're an online service provider, there's a community – a strong and powerful one – that you can be a part of. Join our network, share this post, and don't settle. Ever.
xx Julie