Create Your Laptop Life is a community of entrepreneurs who are building businesses to support our families and our dreams. We recognize that the world is changing, the economy is changing, and that as women and mothers — financial and lifestyle freedom and independence lies squarely in OUR hands.
We do this through online businesses like:
Digital Marketing
Copywriting
Design
Bookkeeping
Sales Funnels
Marketing
Coaching
Consulting
…and many many more (too many to list here).
I've had the privilege of working with so many of these women to help them create, build, and grow profitable businesses that make a difference. I've learned a lot of my Digital Marketing skills from experts in the field, and Russell Brunson is one of those people. His books, courses, and software have revolutionized how I do business, and so for the next week – we're going to partner together to bring awareness to both this NEW way of building business as well as the cause of equipping women to be the masters of their own financial future.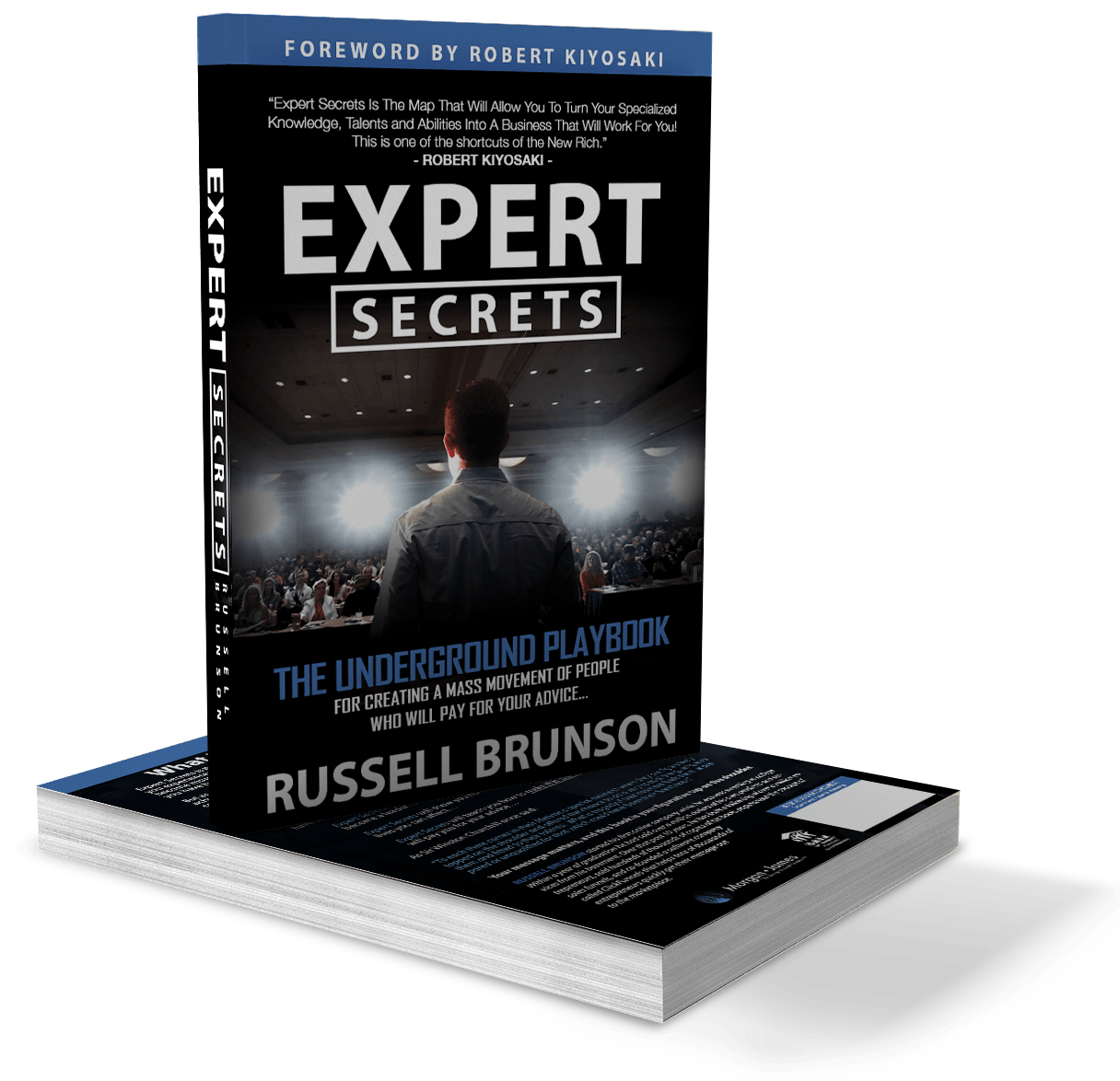 His brand new book Expert Secrets is a foundational guide to creating a movement with your business. How to build more than just a product or software, but how to lead a community and create a culture that does powerful things for the good of many. The book is free (you pay $7.95 for shipping).
He's offering his affiliates (of which I am one) $20 per book in order to help spread his message and his book, and as the CEO of Create Your Laptop Life, I'm working to bring more visibility to women in business. So to that end, I'm offering to donate 100% of the profits I receive from the book – to charities that support women!
Some of the charities I love and recognize are:
But we're looking for more!
So I need you to do three things…
#1 – Please purchase Russell's book. It's an INCREDIBLE read, and if you are in business, you can't afford not to read it. That's step one.
#2 – Share this post with your community, colleagues, friends and family. $20 is received for every INDIVIDUAL purchase, not just the same person buying over and over. It's critical we share this with as many people as possible!
#3 – Let me know in the comments below, what charity you'd love to see Create Your Laptop Life support! Either one of the choices above, or a choice that isn't listed yet.
Russell is doing his part. He's created a book that's FREE ($7.95 for shipping) and has held nothing back in his book that I'm convinced will revolutionize the business space. I'm doing my part. I'm using my influence and platform to bring visibility to the tribe and people I serve. Now I need you to do your part.
Buy. Share. Comment.
Thank you!